6 week beginners fitness challenge
Read the details below and apply if interested.
*We are accepting people only by application for this challenge.

Begins Monday Aug 28th
Cost:$250
Where:9507 S. 670 w. Sandy UT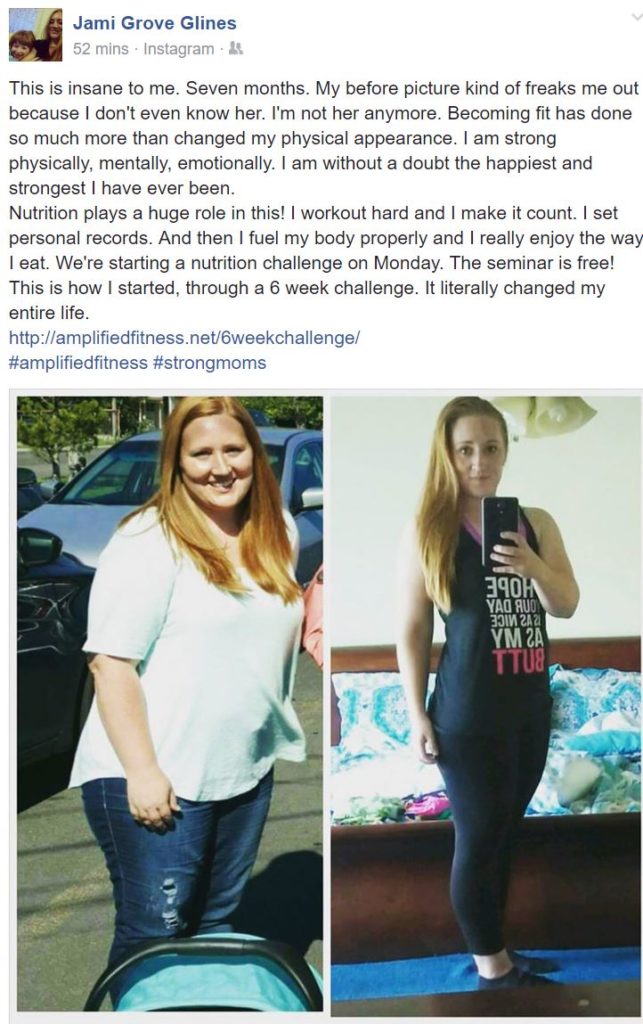 The Amplified You challenge is about Amplifying your life through living a healthy lifestyle.
 Even though this program is designed for beginners it is not easy.  In fact sometimes it will be down right difficult, but never impossible.  The program works and is perfect for those new to fitness yet genuine about getting in the best shape of their life.
Now, due to limited space, I can only offer this program to a small group of people – those who are seriously interested in burning a lot of fat in 6 weeks.
Would you be interested in that?
Who Are We Looking For?
You do not need to be in good shape to start. This program is designed for beginners!
1.  Must be willing to workout 3-5x/week.
2. Must commit to the entire 6 weeks. The first week is tough but doable for all fitness levels. We need people who will be here at the end to reap the benefits of all this hard work.
3. Must be willing to change your nutrition habits.  We've tried and tested our nutrition plan with hundreds of people.  It works but only if you follow it.
4. Individuals who are ready to get out of their comfort zone and have the guidance and motivation of working with a fitness coach.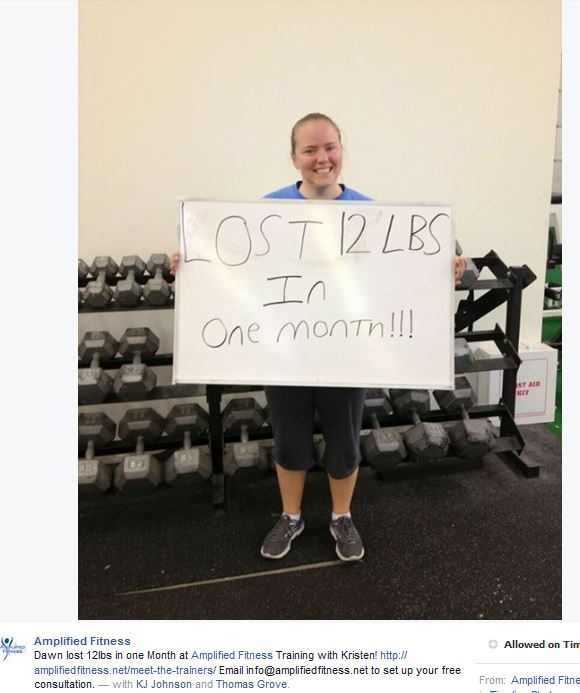 The Details:
What do you get?
#1 Six weeks of personal training in our small groups.($500 dollar value)
*If you are new to fitness training then you will be started in our beginners (not to be confused with easy) program.
#2 You custom meal plan.  You will be receiving a done for you ready to go non restrictive nutrition plan every week during this 6 week challenge.  We will be optimizing the amount of calories, protein, carbs, fats and fiber to burn as much fat as possible during the 6 weeks.($300 value)
#3 Accountability-Our coaches and software keep you on track.  You will be surrounded in a community of like minded individuals.  This challenge is about supporting each other, together.  Not another half hearted solo endeavor.
#4 Body fat testing.  You will be tested at the beginning of the 6 weeks and at the end of the 6 weeks We use the "Gold standard" in body fast testing.  Our method is done using the inbody which is often found in prestigious medical and clinical applications.  You can learn more about the inbody here.



Please Call or email with any questions you may have.
info@amplifiedfitness.net
801-513-4695