Our Small group training is an alternative to 1 on 1 training.  Amplified Fitness's small group training offers the benefits of private training at a fraction of the cost.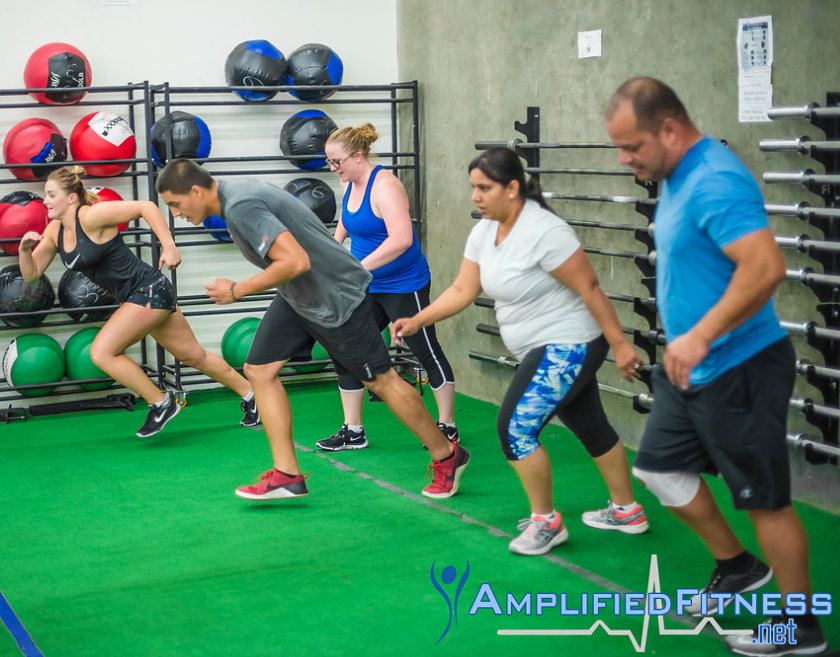 On this program you will   *Build healthy lean toned muscle *Lose excess Bodyfat *Work hands on with certified Personal trainers *Be in a group small enough not to be ignored *Receive nutritional guidance *Gain strength *See Results fast *Make new friends *Improve Cardiovascular health and endurance  *Kids area 
How to join
Step #1
Setup a free transformation strategy session.
 Schedule:
Amplified is a hybrid gym.  Hybrid meaning you do some workouts on your own, and some workouts you do with a coach.  It's the best of both worlds and allows for a flexible schedule. You'll have "non coach days" these days you have a workout designed for you with detailed instruction but you workout on your own, and you'll have "Coached days" where you workout with the guidance of a present coach.
Monday 5:15am 6:15am 9:00am 5:45pm 6:45pm…… Also Open 24/7
Tuesday (non coach day)  Open 24/7
Wednesday 5:15am 6:15am 9:00am 5:45pm 6:45pm….. Also Open 24/7
Thursday (non coach day)  Open 24/7
Friday 5:15am 6:15am 9:00am 5:45pm..,…  Also Open 24/7
Saturday 9:00am…..Also open 24/7