Our Small group training is an alternative to 1 on 1 training.  Amplified Fitness's small group training offers the benefits of private training at a fraction of the cost.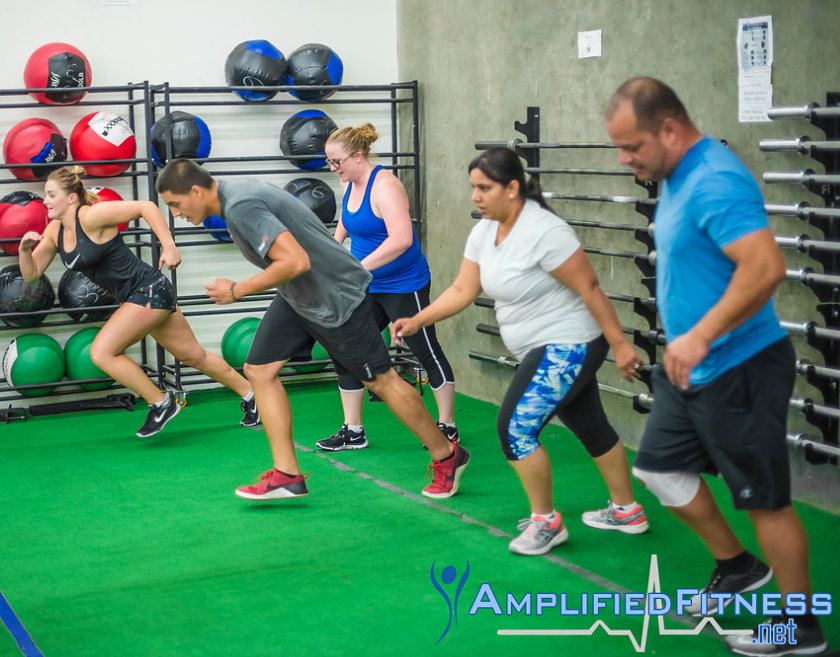 On this program you will   *Build healthy lean toned muscle *Lose excess Bodyfat *Work hands on with certified Personal trainers *Be in a group small enough not to be ignored *Receive nutritional guidance *Gain strength *See Results fast *Make new friends *Improve Cardiovascular health and endurance  *Kids area 
How to join
Step #1
Setup a free transformation strategy session.
 Schedule:
Amplified Fitness members get 24/7 access to our private studio.
Coached hours
Monday-Friday-5:15am, 6:15am, 9:00am- 6:15pm,
Mon-Weds–Friday- 5:15pm
Tuesday & Thursday– 7:15am 7:15pm
Sat-9:00am
Get Started!