Our October Member of the month is Mike Winegar!
Congratulations Mike we are blessed and fortunate to have you as part of the Amplified Family.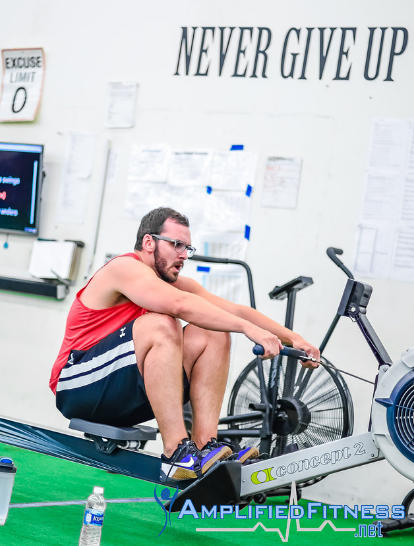 A brief history at Amplified Fitness.
Got started searching for a new structured gym experience. Reviews at Amplified made it look like a good option. Been loving it ever since I gave it a shot.
The success and struggles you have been through at Amplified Fitness?
I've really struggled with a persistent low back injury over the past 9 months or so. Through a lot of strengthening, stretching, and recovery exercises, I'm just about back at full strength.
I was also facing surgery to repair some ongoing foot pain I've experienced for years. This is no longer needed after all of the work and recovery I've put in at Amplified.
How often do you attend sessions at 
Amplified Fitness?
I've been going 5-6 times a week. The Sunday service is great too.
*Mike with Coach and Owner Thomas.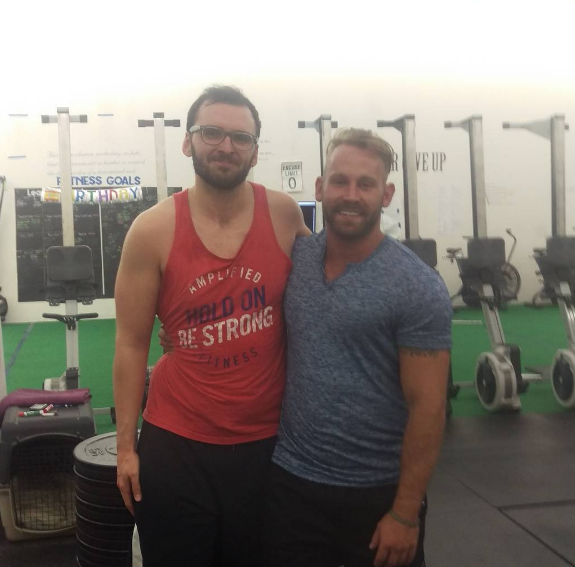 Deadlift is pretty awesome – just being able to lift a lot of weight straight off the ground. Anything with chains too is cool.
Least favorite movement? Least favorite workout?
Burpees, and any workout that includes burpees.
Trying to shed off a few more pounds of body fat, then I'm super excited to move into a bulk phase.
Anything else you want to share about yourself:
 what you do for fun, what you do for work?
I'm a big fan of Legos and whiskey.
-What keeps you keep coming back for more?
Seeing progress and development is great. I've also made some great friends at Amplified that keep me motivated.
What do you like most about Amplified Fitness?
The structured programming is great, as well as the atmosphere and people.
Would you rather do 1 burpee box over every minute on the minute for 48 hours straight or Assault bike 20,0000 calories?
Definitely 20,000 calories on the ass bike. Burpess are the worst.
Which charity have you chosen for Amplified Fitness to donate to and why?
Doctors Without Borders (
http://www.doctorswithoutborders.org/
) They're a great nonprofit who help people with medical needs after disasters, and in general where medical access is generally unavailable.
What Would You Tell Someone That Was Considering Joining Amplified Fitness?
There's no day like today.