November's member of the month is Roger Alworth!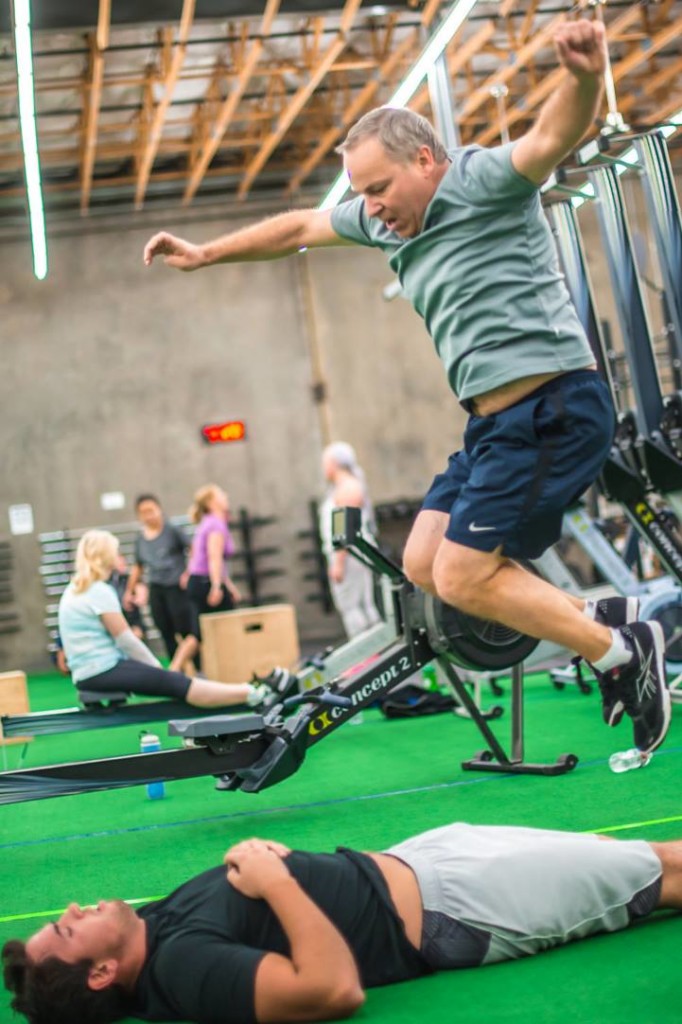 Congratulations on being chosen as member of the month! This means a coach has spotlighted because they've notice your incredible work ethic and value to you bring to our community.
A brief history at Amplified Fitness tell us how you got started and your experience.
 A little over a year ago I was looking for some personal training to help me get in better shape. I had the desire but not the experience or knowledge to do it on my own. I simply searched online for trainers with great reviews and came across Amplified. I recently hit my one year mark and couldn't be happier with my experience.
The success and struggles you have been through at Amplified Fitness?
 By the numbers, I've lost about 10 lbs of fat, my bench press has increased by 35 lbs, my dead lift has increased by 65 lbs and my squats have increased by 55 lbs. But more importantly, I feel great. I have much more energy, my clothes fit better, I'm more flexible and I've gain gained some physical confidence. My only real struggle with my progress is that I simply love to eat! But I've certainly learned about healthier eating habits and how to handle cravings more effectively.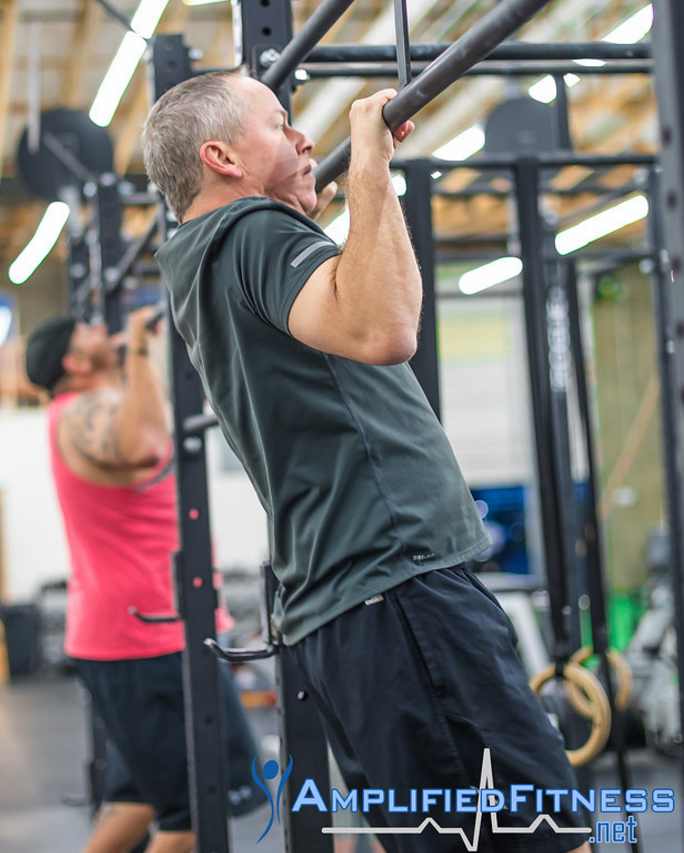 How often do you attend sessions at Amplified Fitness?
I try to get to Amplified 5 days per week. The only days I typically miss are those days I need to travel for business. I literally look forward to every session. If I know I'm going to miss a session I try hard to work in a double session sometime that same week.
Favorite movement(s)?
I really enjoy all of the lifting sessions. I've learned a great deal at Amplified about proper technique and how to get the most out of each movement. I enjoy all the cardio workouts as well. It's sweet to get my heart rate up to a high level before work and work up a nice sweat. It melts away stress and gets me energized for the day.
Least favorite workout?
I'd have to say my least favorite workouts are those that include the Assault Bike. But that's really only because it's a weak spot. That's why I'm trying to aggressively bike at least 50 cals every day to build up my endurance. Hopefully weak things will become strong!
Current goals?
I'd like to lose about 7 more pounds and steadily increase my overall strength endurance and flexibility.
Anything else you want to share about yourself: what you do for fun, what you do for work?
I'm a structural engineer by profession. I love to be outdoors. I love fishing, hiking and playing the drums. But mostly, my life revolves around my wife, kids and granddaughter!
-What keeps you keep coming back for more?
Seeing real, steady progress with my fitness goals is something I love about Amplified Fitness. But without the fun, helpful, encouraging trainers and members, it would be much tougher to get there each day.
What do you like most about Amplified Fitness?
I really like the environment at Amplified. There isn't any judging. There are members of all fitness levels and everyone simply encourages each other. But there's also just the right amount of competition to motivate everyone to push themselves.
What was the first ever and last concert you've been to?
For my first concert, LONG AGO, I went to Brian Adams and Foreigner. Just recently I went to Rush and also Boston.
What Would You Tell Someone That Was Considering Joining Amplified Fitness?
If you want to be pushed to a new level of fitness while at the same time have a blast with wonderful trainers and members, come join the party!