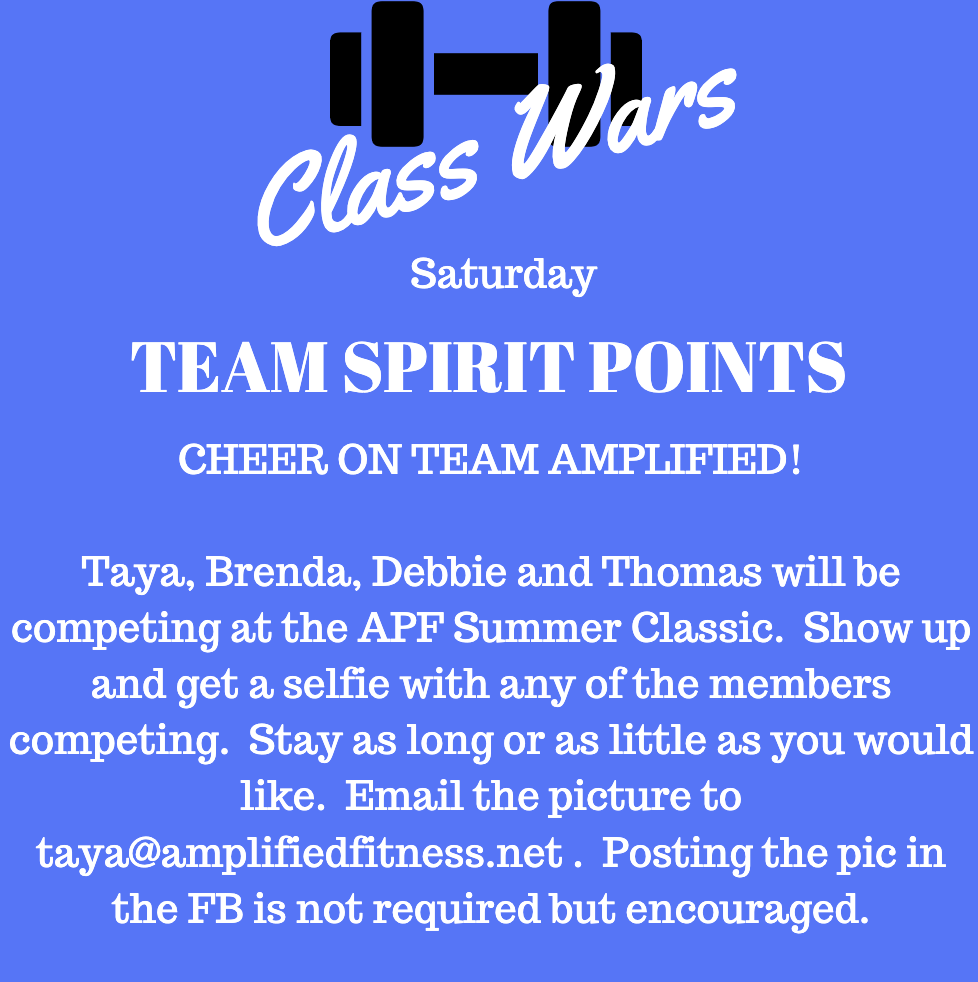 No bonus spirit or physical points today.
The competition will be held at iron ground in Murray UT.
4894 South Commerce Dr. Suite A
The competition goes from 9am-5pm.  Stay as long or as little as you would like.
All pictures must be submitted by Sunday at noon.  The winning class will be announced Monday night!
Competition itinerary-This is a guess.  Powerlifting meets are like baseball its hard to predict when each phase will start.
Squat-9-12
Lunch-12-1
Bench-1:00-3:30
Deadlift-3:30-5:30.