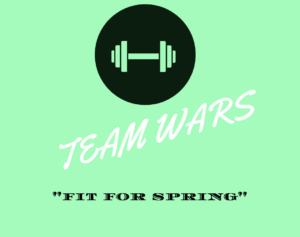 The time is here! Get ready for an epic team based challenge! (Teams of 3-6) Squad goals went so well we are doing a version 2.0. Registration for "TEAM WARS" is now open. https://tinyurl.com/r7eluxj
This is our next challenge for those that want to be in amazing shape for Spring.
Think of the warm Spring days ahead. Hiking, picnics, playing with your kids, softball, spring break, family photos, bike rides, and living life to its fullest!
🔥
New Recipes (Delicious, affordable, simple.)
🔥
Extended to 6 weeks instead of 4.
🔥
Clear cut and simple nutrition design(So simple to follow). Its really laid out to the T for you.
🔥
New accountability assignments
🔥
Calorie cycling option for the nutrition.
💪
Dedicated people only. This is not a magic pill. You have to want it.
When?
Feb 3rd-March 14th
Cost:
Non Members-$499
Members: $150
Free to anyone that gets a non member to join their team.
How do I sign up?