Congratulations on becoming member of the month Julie!  This means a coach has spotlighted your work ethic and value that you bring to our community.
Tell us how you got started and your experience at Amplified Fitness.
I started at amplified after seeing an ad on Facebook for a 6 week fitness/ nutrition challenge. Extra weight, aching bones and middle age was my reason for taking the challenge on. Amplified suddenly became my favorite place in the world. My body started moving, my heart got stronger, weight fell off and muscles appeared. With each workout my mind cleared itself of old habits and fixed beliefs. Friends were found who cheered me on and I started to look at age not as a number but as a challenge to how young I could feel. Today 18 months later, good exercise and a healthy eating habits are a part of my life and amplified will always be a journey that changed me for the better!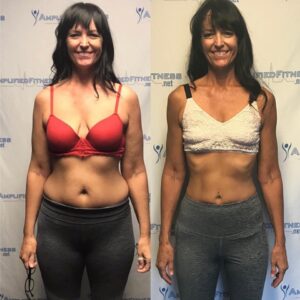 Favorite movement(s)?
I love pulling things. The sled, the rower, band exercises…
I also adore running fast, jumping…, something I was never able to do well, until now:)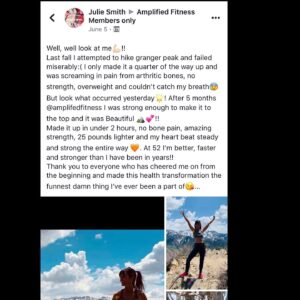 Least favorite movement? Least favorite workout?
Anything involving Stacy's family. (Inside joke at Amplified)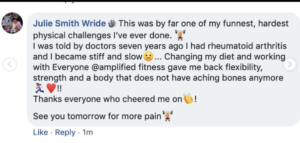 *Julie and Coach Thomas
Current Goals?
My goals at amplified are you keep showing up, keep putting in the work, keep pushing myself and keep smiling!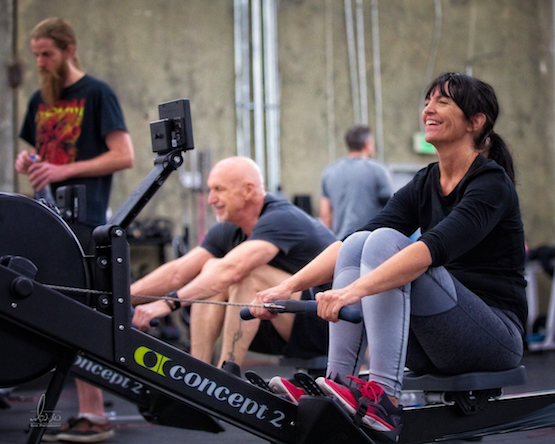 What do you like most about Amplified Fitness?
I like most things at amplified. Workouts, awesome! Coaches, spot on! The number one thing I like the most are the friendships formed over a common goal to be better. No where else had I been able to find that and I show up for it because I'm so grateful!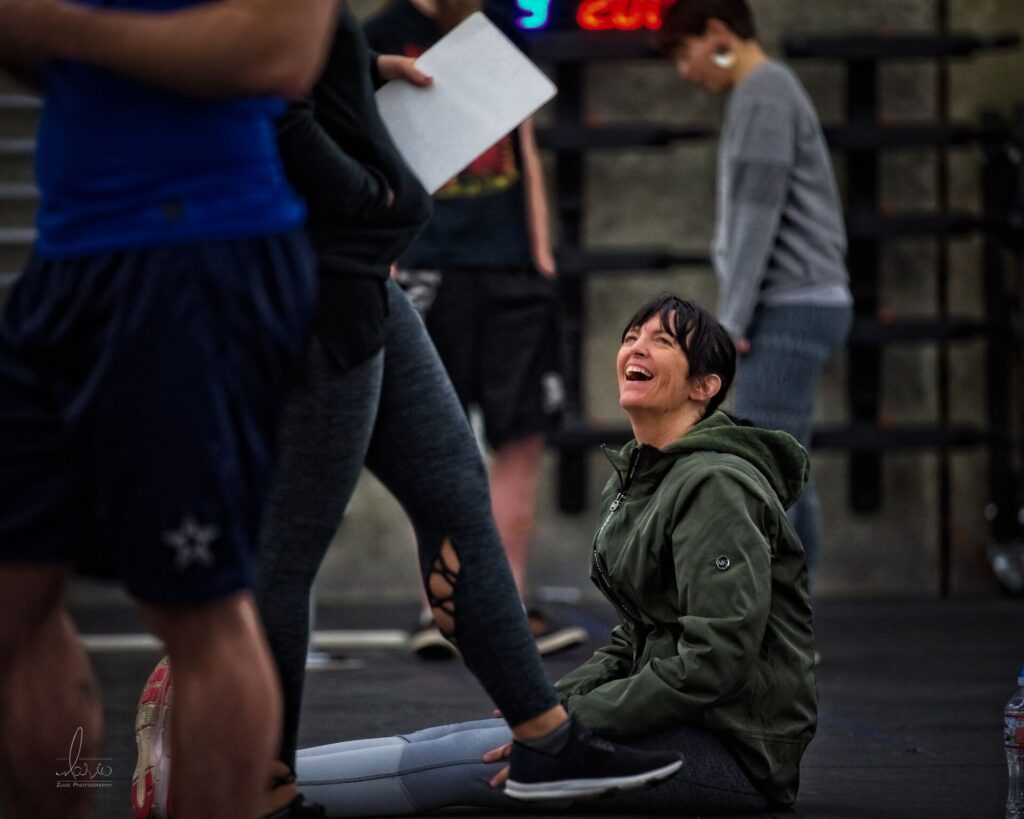 If you had to, every morning before you were allowed to leave your house do 1000 calories on the assault bike or 500 wall balls?
1000 calories on the assault bike.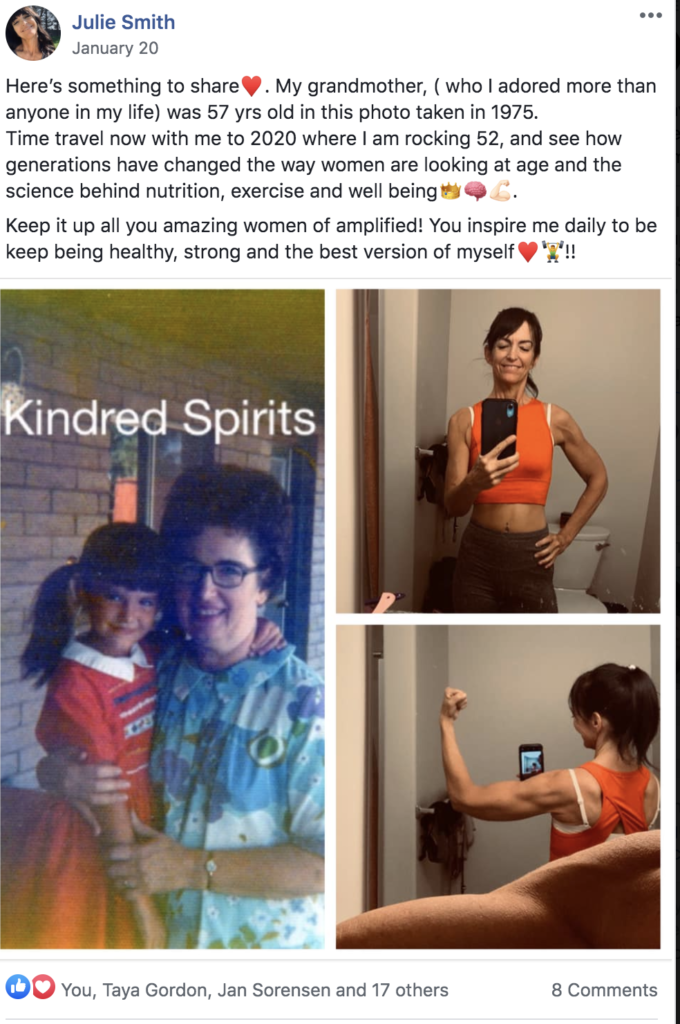 What would you tell someone that is thinking about joining Amplified Fitness but feels very nervous about starting?
Simply walk in, sit down and do what you're told. The program is catered to whatever level fits you. Everything is put into place for you. Your only job is to be there and do it!