January's member of the month is Debbie!  Congratulations Debbie!  We are so grateful to have you as part of our community.  It has been a blast watching you transform!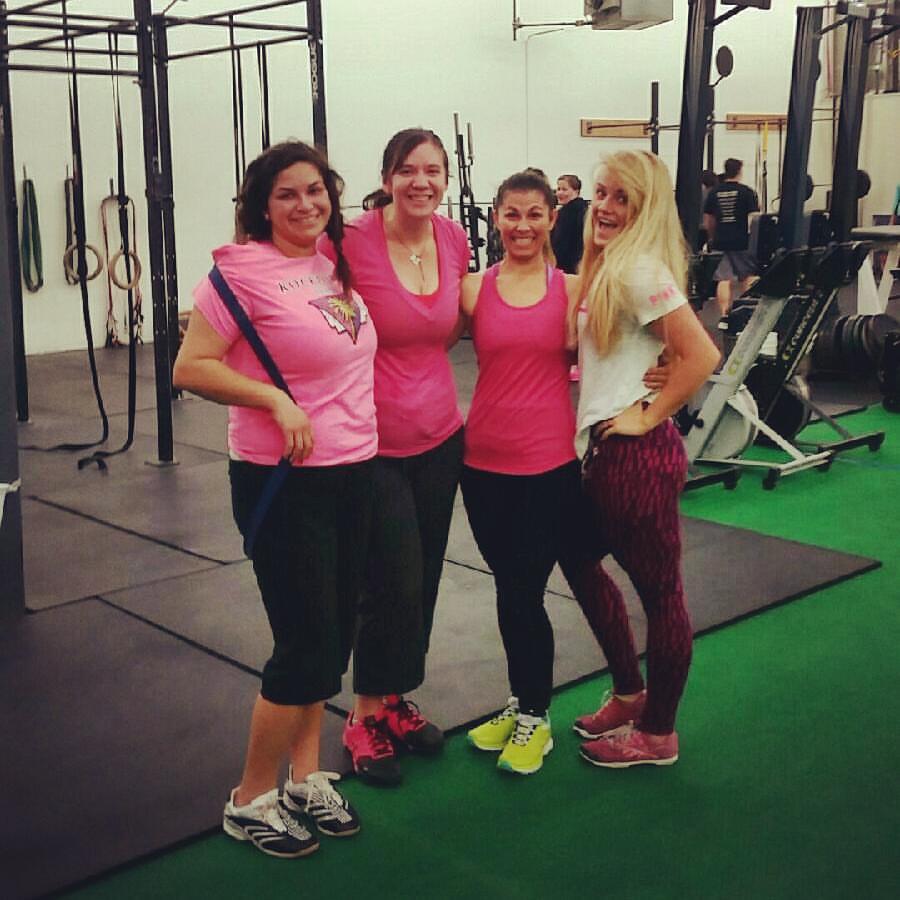 A brief history at Amplified Fitness.
Tell us how you got started and your experience.
      I fount out about Amplified Fitness through my great friend Janna. She got me to start initially with the boot camp in February last year but I still wasn't super confident yet until August after having looked at several different gyms, I realized Amplified was my best option and that I needed to do something quick for my health and well-being. My greatest decsion for the year 2015!
The success and struggles you have been through at Amplified Fitness?
      The struggle has honestly been just showing up and being confident in myself. I'm stronger, physically, and mentally than I want to give myself credit for.
       Success is that I finally don't hate rowing! My confidence is growing and so is my strength!
How often do you attend classes at Amplified Fitness?
4-5 times a week
Favorite movement(s)?
Bench Press however back squat is slowly becoming my other favorite!
Least favorite movement? Least favorite workout?
Least favorite movement is front squat and least favorite workout is probably Into The Fire hahaha literally feels like you are on fire but soooo good!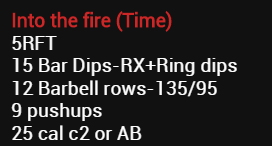 Current goals?
My goals would be to get better at my front squats and jump rope oh and do a pull up before the year is over!
Anything else you want to share about yourself: what you do for fun, what you do for work?
       I work at St. Marks Hospital as a heart monitor tech. For fun I love snowshoeing, hiking and watching a great movie!
-Why you keep coming back for more?
        I keep coming back because I love the people. A great encouraging environment no matter your skill level oh and the workouts are awesome too:-D
*Debbie rocking her new gym swag.  Once you get in shape you have to buy lots of gym clothes and shoes.  Its the rules 😉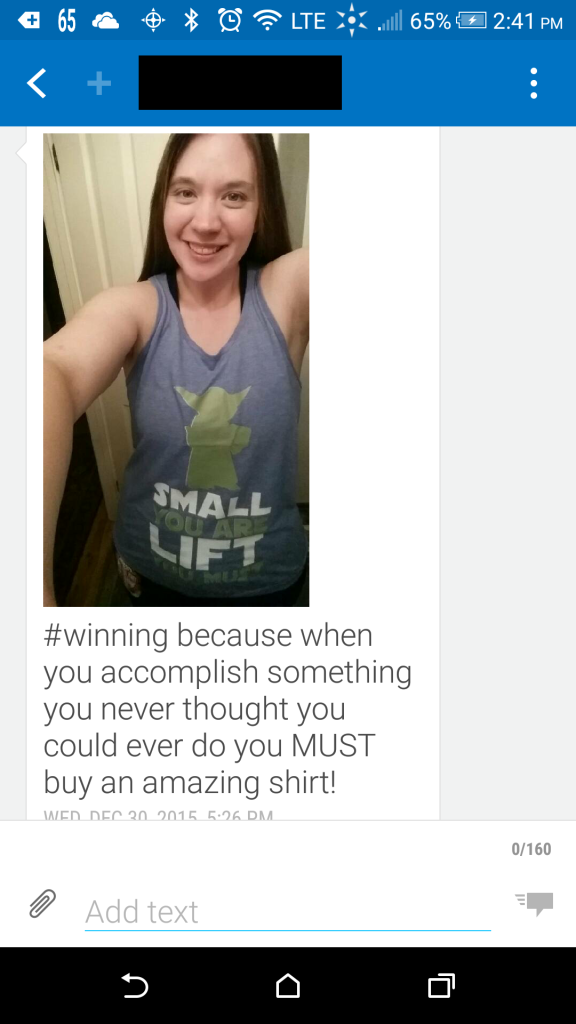 What do you like most about Amplified Fitness?
I could repeat what I said above but the other thing I love most about amplified that really helped me was the food program Thomas put together for me. Teaching me how to be healthy and mindful of what I put in and how to still live a normal life with aunts who like to cook amazing food! The recipes he puts together are legit!
Would rather do 300 burpees nonstop or row 10,000 meters?
      Oh hands down I would row 10,000 meters before ever doing 300 burpees!
What Would You Tell Someone That Was Considering Joining Amplified Fitness?
       It's challenging but totally worth it. The strength training is amazing and the combination that Thomas uses considers all fitness levels so that your confidence and strength builds quickly!